PASION FOR DENIM
We are the perfect excuse to share to the world principles and values based on our faith.
We inspire others with our example, we are passionate about people. We live through our brand authentically , convinced that denim is a timeless element that creates connections between generations, cultures and lifestyles. 20 years ago we opted for a different way of doing things, from the treatment of our textiles to our proximity to the people we have seen grow. We understand empathy as an ongoing work project, for this reason, our clients, employees and users, experience denim in sync with our creator.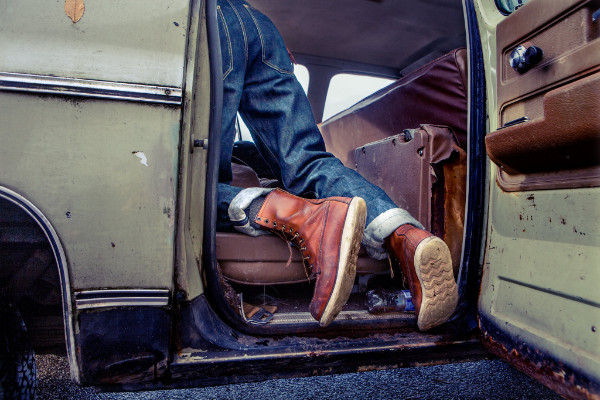 MISION
Megatex S.A.S will continue to consolidate itself as the first company specialized in the import and commercialization of denim in Colombia; becoming the main ally of the most important Jeanswear fashion creators in the country .
VISION
We are an innovative Colombian company in the jeanswear market, specialized in importing and commercializing differentiated Denim.
We contribute with social responsibility , offering integral well-being to our collaborators, clients and suppliers; contributing to the development of the textile industry and always based on the principles of the Creator.
PURPOSE:
Share with the world our lifestyle which is based on the eternal principles of our Creator.
OUR HISTORY
1984: Gustavo López Osorio starts his career in the textile industry with his father .
2001: After 17 years of experience, Megatex S.A. is born.
2009: Megatex faces a critical moment that leads to making important decisions for change.
2010: Specializing in Premium Denim, Megatex strengthens its product portfolio and identity, positioning itself as a pioneering and innovative company in jeanswear fashion.
2012: The second generation of the López family joins the company and starts training for the management of Megatex.
2013: Opening of the main headquarters. In the new headquarters, its operational processes are unified and its textile quality control area is strengthened.
2017: The textile manufacturing sector faces a national crisis in which Megatex S.A. manages to
overcome all obstacles.
2020: During the pandemic, Megatex S.A. resolves to keep the jobs of its entire team and thanks to each individual's commitment to the hand of God, the goal is achieved.
2021: Despite the national strike and vandalism that lasted almost 3 months and affected our country's economy , Megatex continued to grow and honored the 2021 motto "Y ear of the blessing"
2022: Complete renovation of the corporate visual identity and transition from public limited company to SAS.